ATTENZIONE: Iscrizioni prorogate fino al 30 Settembre 2017!
IMPORTANT: Subscriptions will be renewed until September 30, 2017!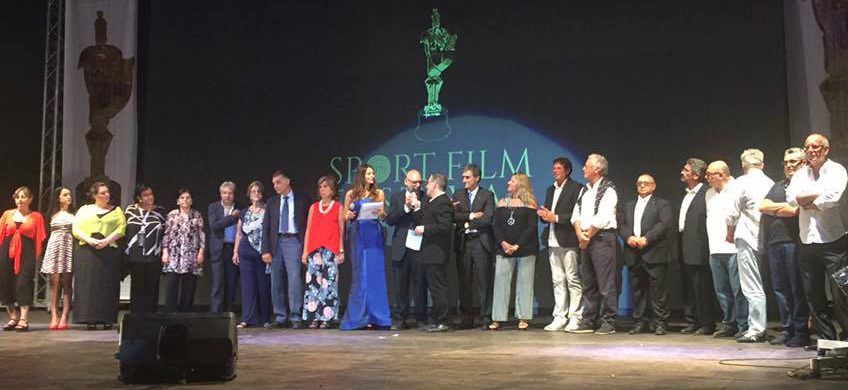 IPITCH & SPORT FILM FESTIVAL INSIEME PER IL CINEMA

La direzione dello Sport Film Festival è lieta di annunciare la partnership con iPitch.Tv. I produttori di film e cortometraggi vogliono due cose: trovare un buon produttore e mantenere un contatto costante e proficuo con lo stesso. IPITCH.TV dà agli sceneggiatori, ai filmmakers e ai creativi di tutto il mondo la possibilità di diffondere e vendere produzioni audiovisive direttamente agli acquirenti di settore.
Un anno d'iscrizione gratuito
Tutti i vincitori della 38a edizione dello Sport Film Festival verranno premiati con l'iscrizione gratuita su iPitch.tv, in modo da poter utilizzare la piattaforma internazionale per dare forza e seguito alle proprie produzioni.
Lo Sport Film Festival, da sempre impegnato in prima linea per sostenere l'industria cinematografica, è felice di aggiungere questo importante tassello nel programma dell'edizione 2017.
Iscrizioni aperte fino al 30 Settembre
Approfittare di questa novità è semplice. E' ancora possibile iscriversi alla trentottesima edizione del festival: fino al 30 settembre, compilando il modulo presente su questo sito, chiunque può aspirare a vincere il Paladino d'Oro e il nuovo premio messo in palio grazie alla collaborazione con iPitch.tv.
---
IPITCH & SPORT FILM FESTIVAL TOGETHER FOR CINEMA

The Sport Film Festival is pleased to announce the partnership with iPitch.Tv. TV/Film Producers and Studio Executives want two things: A great TV or Movie pitch and a visual connection with it. iPITCH.TV gives Screenwriters, Filmmakers and Creators the ability to pitch and sell TV or Movie ideas directly to Entertainment Industry Buyers by submission of written and/or video pitches.
One free year subscription
All winners of the 38th edition of the Sport Film Festival will be rewarded with the free subscription on iPitch.tv to use the international platform.
The Sport Film Festival, always committed to supporting the film industry, is happy to add this important piece to the 2017 program.
Entries opened until September 30th
Taking advantage of this novelty is simple. It's still possible to subscribe to the thirty-eighth edition of the festival: by September 30, filling out the form on this site, anyone can aspire to win the Paladino d'Oro and the new prize being awarded thanks to the collaboration with iPitch.tv.